The PFX 4Mod is an expansion module for the DMX Blackbird: PFX edition. It must be connected to a PFX unit to work; it's not a stand-alone controller.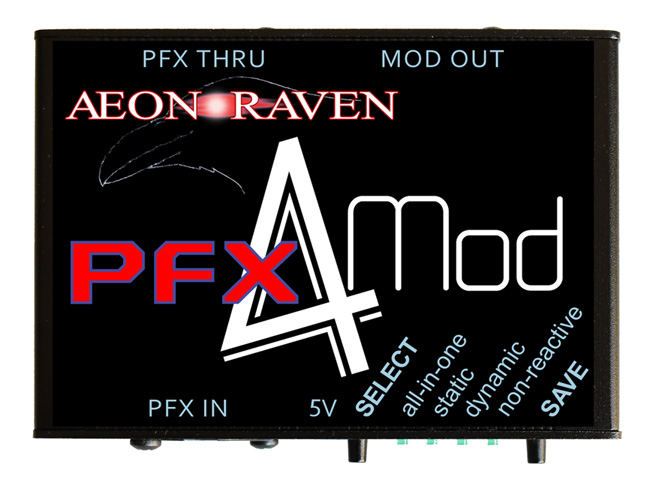 The PFX edition controller is designed to work with Pars and Bars where each light is assigned a specific start address to perform in the desired style. There are a number of lighting fixtures that aren't completely compatible with that, particularly the 4Bar type systems and similar fixtures that use only a single start address for multiple pars...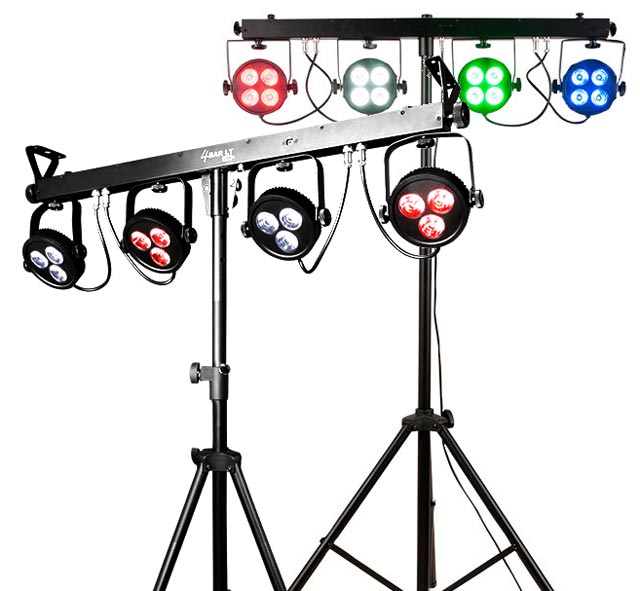 Chauvet's 4Bar and ADJ's StarBar Fixtures
These types of lighting systems have only one start address which means that the Static and Dynamic Banks performance styles were not available; there was no way to assign a start address to each par individually. The 4Mod now makes those performance styles available to these fixtures through a single Start Address.
| | |
| --- | --- |
| | The 4Mod also makes Chauvet's WashFX2 and WashFX HEX completely compatible with the PFX, displaying Static or Dynamic Banks Performance Styles through the six lighting zones. |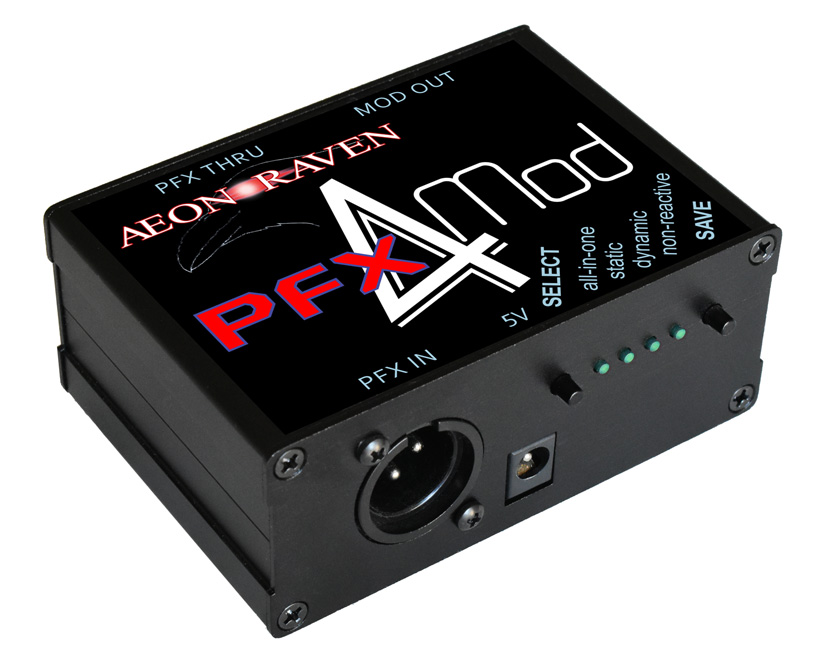 The PFX 4Mod works great with regular par lights too; once you set them to the four start addresses, the performance style can be assigned right from the 4Mod's interface.
For a lot more information on compatible lighting fixtures, check the PFX 4Mod Manual.
| | |
| --- | --- |
| The front panel features the PFX Input Jack, The 5volt power input jack, and the user interface. The performance style can be selected and saved as the default selection through power cycling. | The back panel has two DMX output jacks; a Mod Out for lighting run by the 4Mod, and a PFX Thru jack for running fixtures solely with the PFX. This gives you significant flexibility in your lighting design. |
Dimensions: 3.25" X 2.75" X 1.75"
---
If you have questions about the PFX or the 4Mod expansion send us an email. If you are not sure if your lights are compatible with the PFX or the 4Mod, tell us what you have and we'll let you know if it will work. CONTACT US